by
Tickle Me Designs
You will find all Tickle Me Designs @
Divine Digital
All papers and elements were created at 300 dpi. Drop shadows are not included. For PERSONAL use only.
Kit contains: 47 elements and 15 papers.
Here are a couple of pages I created using this awesome kit. The first page took me hours to create as I didn't use a template and created each box, which I applied all the papers that are included in the kit.
This cutie pie I found on the internet. I thought it cryed out, SCRAP ME....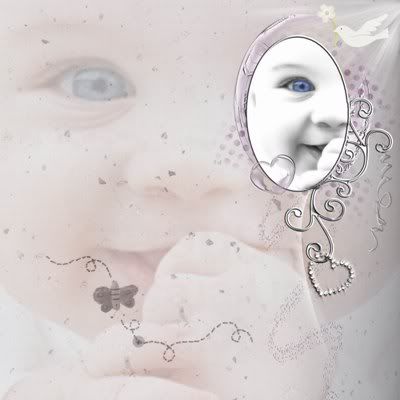 1 Comment:
Susan said...

September 5, 2009 at 1:26 PM

 

I really love your squares out of all the papers in the kit -- what a great idea!