* * *
AUNT BLANCHE
* * *
by
Ice Princess Scrapz
Available @
Deco-Pages
,
Misses Beehaven
and
K-Joi Studios
I found these adorable babies on the net and wanted to know more, so searched and found they were made of clay by Camille Allen.
If you would like to view more of these cute babies, click
here
.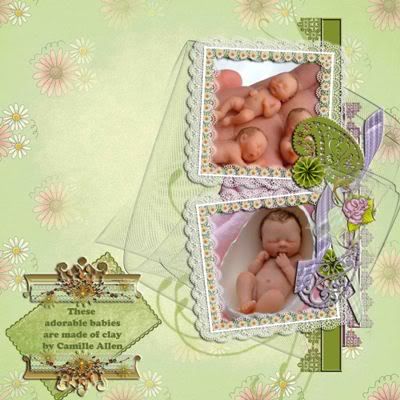 A page I made featuring my mum holding my dog, Angel. It is my favourite photo of the 2 of them.
1 Comment:
August 31, 2009 at 11:48 PM